The image below is a view from Scenic Byway 12, near Calf Creek, looking north towards the town of Boulder Utah, with the Boulder Mountain and Dixie National Forest in the background.

Click on this link for an easy to use Utah Road Map http://www.utah-map.org/utah-road-map.gif

Contact Us soon to make your reservation for the 2014 season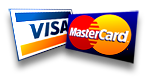 Call Steve Stoner at 435-335-7306 your call will always be returned

The Fly Fishing Loop is sponsored by flydepot.com This Fly Fishing Loop site is owned by Steve Stoner
Home Contact 2014 Rates Local Weather Questions? Guided Trips Why Hire A Guide?
Fly Fishing Equipment What Are They Taking? Private Waters Area Streams Area Lakes
Remote Streams Remote Lakes Arctic Grayling Brook Trout Brown Trout Bonneville Cutthroat
Colorado River Cutthroat Cutthroat Comparison Splake Tiger Trout Do Trout Have Teeth?
Views Along The Rim Aquarius Plateau Lakes North Slope Lakes South Slope Lakes East Slope Lakes
Carp Deformed Trout Brookie/Splake Comparison West Slope Lakes Trade Your Gear
Trade Your Vintage Books Links Add Your Link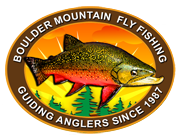 Copyright © 1996-2014 Steve Stoner All Rights Reserved / Terms Of Service